Product features
Earth-friendly & certified for Recycled Content

Reduced nominal gauge without sacrificing bag performance

Superior strength and puncture resistance

Packed on coreless rolls or individually folded

Solid black film hides bag contents

Star seal provides extra durability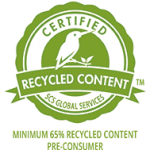 Minimum 65% Pre-Consumer Recycled LLDPE Resin Content: XXH-Heavy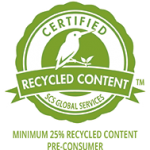 Minimum 25% Pre-Consumer Recycled LLDPE Resin Content: Heavy, X-Heavy
Coreless rolls
ITEM
BAG
BAG
CASE
MAX. DRY
GALLON
SKID
ROLLS/
BAGS/
NUMBER
WIDTH
LENGTH
COLOR
GAUGE
COUNT
PUT UP
LOAD CAP.
CAP.
COUNT
CASE*
ROLL*
T-2423-H
24
23
Black
Heavy
500
FOLDED
55 lbs.
7-10
70
10
50
T-2432-H
24
32
Black
Heavy
500
FOLDED
55 lbs.
12-16
63
10
50
T-3036-H
30
36
Black
Heavy
250
FOLDED
55 lbs.
20-30
70
10
25
T-3036-XH
30
36
Black
X-Heavy
200
FOLDED
70 lbs.
20-30
70
10
20
T-3036-XXH
30
36
Black
XX-Heavy
100
FOLDED
80 lbs.
20-30
84
10
10
T-3339-H
33
39
Black
Heavy
200
FOLDED
55 lbs.
33
77
10
20
T-3339-XH
33
39
Black
X-Heavy
200
FOLDED
70 lbs.
33
63
10
20
T-3339-XXH
33
39
Black
XX-Heavy
100
FOLDED
80 lbs.
33
70
10
10
T-4047-H
40
46
Black
Heavy
100
FOLDED
55 lbs.
40-45
84
5
20
T-4047-XH
40
46
Black
X-Heavy
100
FOLDED
70 lbs.
40-45
70
5
20
T-4047-XXH
40
46
Black
XX-Heavy
100
FOLDED
80 lbs.
40-45
63
10
10
T-4347-H
43
47
Black
Heavy
100
FOLDED
65 lbs
56
84
5
20
T-4347-XH
43
47
Black
X-Heavy
100
FOLDED
70 lbs.
56
70
5
20
T-4347-XXH
43
47
Black
XX-Heavy
100
FOLDED
80 lbs.
56
63
10
10
T-3658-H
36
58
Black
Heavy
100
FOLDED
70 lbs.
55
77
5
20
T-3658-XH
36
58
Black
X-Heavy
100
FOLDED
70 lbs.
55
70
5
20
T-3658-XXH
36
58
Black
XX-Heavy
100
FOLDED
80 lbs.
55
63
10
10
T-3858-H
38
58
Black
Heavy
100
FOLDED
55 lbs.
55
70
5
20
T-3858-XH
38
58
Black
X-Heavy
100
FOLDED
70 lbs.
55
70
5
20
T-3858-XXH
38
58
Black
XX-Heavy
100
FOLDED
80 lbs.
55
56
10
10
T-4360-XXH
43
60
Black
XX-Heavy
100
FOLDED
80 lbs.
FITZALL
49
10
10
*Indicates Roll count when ordering Coreless Rolls.
Add "R" in front of the Item number: Ex. RT-2423-H
*Skid Count Subject to Change Based on Shipment Requirements.
Why Repro?
Significantly cheaper than virgin linear low density trash bags

Strong and durable

Popular in schools, municipalities and anywhere else where sharp objects are being thrown away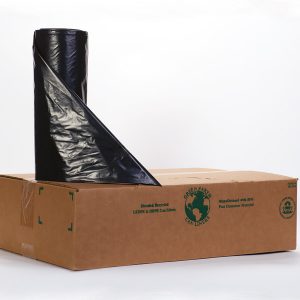 Note: Due to the recycled content properties, color may vary.