Better Products for a Better Future
TruBio Series bags are our more eco-friendly liners designed to fit and stretch among the four most common receptacle sizes. Save time, money, and be more socially responsible, by buying only what you need and not spending extra on what you don't.
---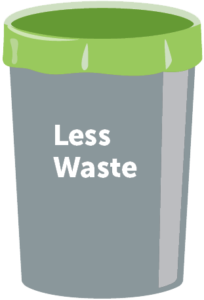 Right fit
All you need to know is GALLON SIZE when selecting the right liners with TruBio series.

Eco-Friendly Option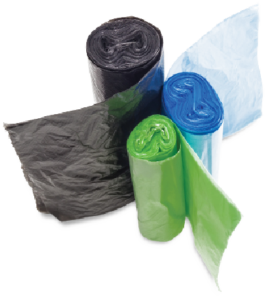 Our TruBio can liners use ECOgrade, a member of a new, sustainable material family that can replace a portion of common plastic to make can liners that function like plastic are also more sustainable, have a lower carbon footprint, can be completely recycled, and have safer disposal options.
ECOgrade materials are manufactured using a proprietary process by Noramco, a US-based company.
Benefits of ECOgrade
Start with:
Mineral-based resin    Reduces petroleum plastic    Lower GHG components
Work with:
High-quality, durable, economical can liners
End with:
Degradable    Recyclable    Cleaner disposal options
Power and Benefits of EcoGrade:

More sustainable vs conventional plastic (due to composition) It contains over 90% renewable (sustainable) components, whereas conventional plastic is made entirely of nonrenewable, petroleum-derived components Create less greenhouse gases (based on replacing petroleum plastic) 50% ECOgrade and 50% HDPE can reduce greenhouse gas by approximately 42%

Photodegradable after use Complete degradation after 240 days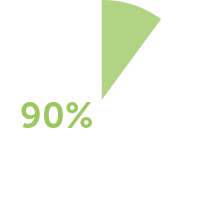 Can be recycled after use with sustainable materials Approximately 90% of EcoGrade is sustainable materials, including calcium carbonate, starch, processed sugarcane hulls, beeswax, water, and a carrier polymer