Can Liner Guide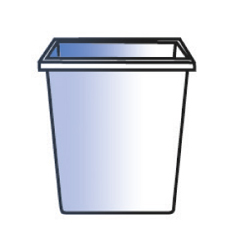 RECTANGULAR WASTEBASKET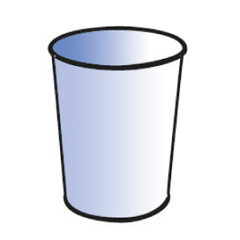 ROUND WASTEBASKET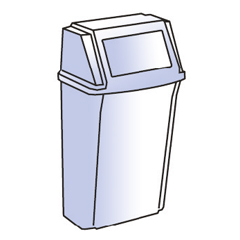 PROFILE SERIES™*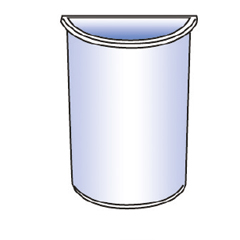 HALF ROUND RECEPTACLE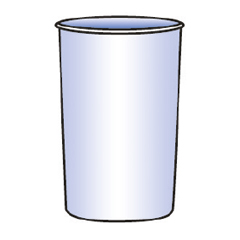 ROUND BASE RECEPTACLE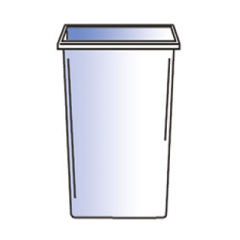 SLIM JIM®*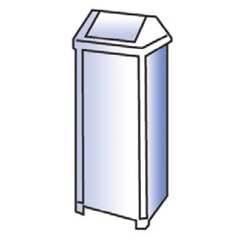 WASTEMASTER™*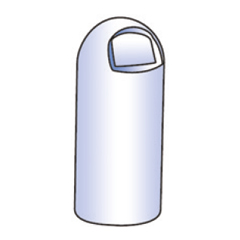 ROUND TOP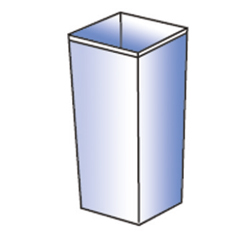 INDOOR SQUARE CONTAINER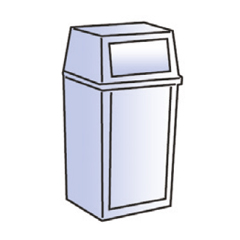 RANGER®*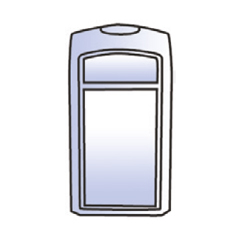 LANDMARK SERIES™*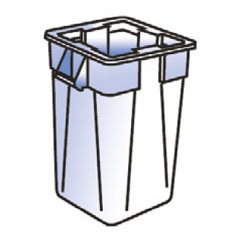 SQUARE RECEPTACLE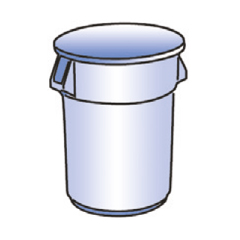 ROUND RECEPTACLE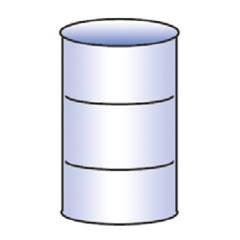 DRUM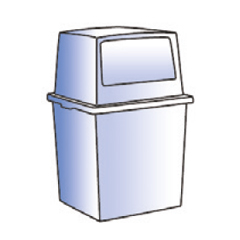 GLUTTON®*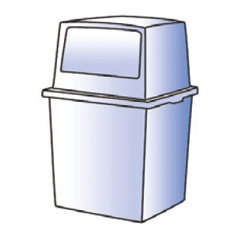 KING KAN™**
*Registered trademark of Rubbermaid Products, Inc.
**Registered trademark of Continental Manufacturing Company.
Linear Low Density (LLD)
High Density (HD)
Resin Type
Recommended for sharp or rough objects. Offer great
stretch and tear resistance.
Recommended for heavy, non sharp objects. Offer
signifi cant material and cost savings.
Application
Yard clean up, glass, objects with rough edges.
Plastic eating utensils, food scraps with sharp edges.
Used in multiples applications (medical bags,
contractor bags, food bags, etc.)
Paper plates, cups, paper, offi ce waste. Heavy
objects with non-sharp edges.
Stock Categories
ST Series, PGB Series, T Series, Food Bags,
Medical Bags, COEX Bags
R Series, CSR Series, RCH Series
Determine the average amount of weight that is being put into the container. Use chart below to determine the gauge.
HIGH DENSITY
| | |
| --- | --- |
| Micron | Max Load |
| 6 | 15 lbs |
| 8 | 20 lbs |
| 10 | 30 lbs |
| 13 | 50 lbs |
| 14 | 55 lbs |
| 16 | 70 lbs |
| 17 | 75 lbs |
| 19 | 80 lbs |
| 22 | 85 lbs |
LINEAR LOW DENSITY
(recycled blend)
Gauge
Max Load

PGB Series

s
6
15 lbs
1.00
65 lbs
1.25
75 lbs
1.50
80 lbs
2.00
95 lbs

T Bag Series

s
H
65 lbs
XH
75 lbs
XXH
85 lbs
LINEAR LOW DENSITY
(all virgin series liners)
| | |
| --- | --- |
| Gauge | Max Load |
| 0.35 | 10 lbs |
| 0.60 | 40 lbs |
| 0.70 | 50 lbs |
| 0.80 | 60 lbs |
| 0.90 | 75 lbs |
| 1.00 | 85 lbs |
| 1.30 | 100 lbs |
| 1.50 | 110 lbs |
| 1.70 | 125 lbs |
| 2.20 | 150 lbs |
LINEAR LOW DENSITY
(co-extruded)
| | |
| --- | --- |
| Gauge | Max Load |
| XH | 75 lbs |
| XXH | 90 lbs |